Executive Team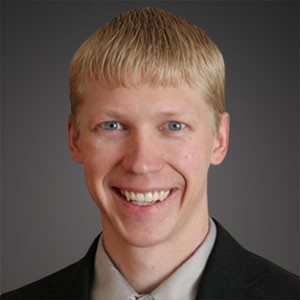 Dennis R. Guse
President & CEO
Dennis Guse has served in several strategic and financial advisory roles to Fortune 500 and Fortune 1000 companies. As a select participant of the Leadership Excellence through Accelerated Development (LEAD) program at CH2M Hill, he was tasked with managing a special strategic mission project for the CEO. He was instrumental in establishing a Geographical Information Systems (GIS) technology department at The Schwan Food Company to improve decision making and enhance efficient and effective use of resources. Dennis has held various leadership roles in non-profit organizations.
Dennis Guse successfully helped found the Students in Free Enterprise (now Enactus) local chapter at Southwest Minnesota State University. He also served as President of the local business club. With a passion for serving, he delights in helping others learn, grow, and realize their potential. He enjoys solving problems and is intrigued by learning new ideas and building relationships with individuals.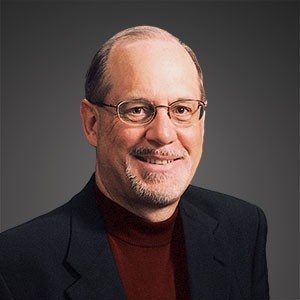 Robert C. Benson III, CGMA, CMC
Founder and Past President
Bob Benson is an accomplished entrepreneur, having co-founded and built seven businesses. He co-founded American Business Advisors in 1984, following 10 years as Managing Partner of Benson Wells & Co., CPA's (now Corne Jantz & Associates). Bob, a Certified Management Consultant who specializes in strategic planning and finance, heads up our Building Cash Cows™ and Improving Quality of Life™ services. As creator of The 14 Dynamics of Building a Cash Cow™ model, he is a specialist in wealth creation through business ownership and has assisted hundreds of businesses in effectively accomplishing their objectives.
Bob is a member of The Institute of Management Consultants and the AICPA (he holds an inactive license and he does not hold himself out as a CPA) and serves on the Board of Love & Logic Institute and past Trustees of Dakota Wesleyan University. He has also been actively involved in the community through local chambers of commerce, Elder Emeritus – Cherry Hills Community Church, COMPA Food Bank, Global Connections International, Project C.U.R.E., and others. Mr. Benson has been named the Who's Who in America and is a life member of The National Registry of Who's Who.
David P. Pyle
Senior Management Consultant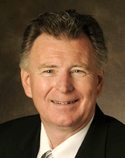 Mr. Pyle, who specializes in team building and management development, brings significant value to ABA's clients as a seasoned executive business manager, operations manager, sales manager, and sales trainer. He has a proven track record and exceptional ability to develop sales, build teams, and manage teams, in both for-profit and not-for-profit businesses.
Dave was national field operations manager for Big Sur Waterbeds, and over an 11-year period, he created the sales and operations management system to help transition from a one store operation to multiple stores. While at Big Sur Waterbeds, the company averaged over 50% per year growth for a ten-year period. He has also successfully grown and managed one of Denver's top non-profit organizations. Mr. Pyle has significant experience in consulting with small and mid-size companies.
Dave is an accomplished musician and has performed in over 20 countries throughout the world. He has also been actively involved in various non-profit organizations, including COMPA Food Bank.
Jon K. Y. Hokama, MA
Senior Vice President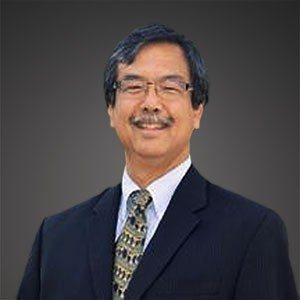 Jon Hokama is Senior Vice President at American Business Advisors®. Mr. Hokama has extensive experience in serving the middle market business owners. A certified 3to5 Club facilitator, Mr. Hokama has provided the tools essential to getting scores of business owners off the business owners' treadmill to achieve Quality of Life™.
Mr. Hokama started his own executive coaching firm, Jon Hokama and Associates, in 2004 while serving in marketing, sales operations, and organizational development/executive coaching roles in Fortune 50 and Fortune 500 companies. As a founding leader of the HP Coaching Network, Jon developed a cadre of internal coaches for Hewlett Packard (HP).
Richard W. Saylor, MBA
Director of Florida Operations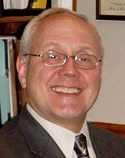 Mr. Saylor is a Senior Finance and Strategic Planning professional with expertise in improving profits and cash flow, performance, communications, and quality of life through the development and implementation of effective financial, strategic, and tactical plans.
His business improvement experience includes Business Development, Finance, Information Systems, Production, and Administration. His considerable experience also includes the acquisition, implementation, and development of ERP systems, internet tools, automated data collection, and management of the IS function.
Saylor's background includes positions as Controller for General Foods Corporation and Vice President of Information Systems for United Sugars Corporation. Dick holds a BA degree in Marketing and an MBA in Finance. He also served in the U.S. Navy as an officer.
Michael L. Rizzo, MBA, CSP
Director of Information Systems & Process Re-engineering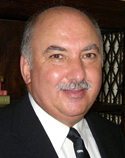 Mr. Rizzo is responsible for effectively applying process reengineering, information systems, and technology to achieve client goals. He focuses on providing meaningful information to management, identifying technology opportunities, providing strategic performance measures, and optimizing systems and processes.
Rizzo's accomplishments include successful ERP system implementations, manufacturing process reengineering, and numerous IS projects. His professional background includes positions as Senior Director of Global Information Technology and Director of eBusiness for Tyco Fire and Security Services.
Mike holds a BS degree in Accounting, an MBA in Finance, and is a Certified Systems Professional (CSP). He also served in the U.S. Army as an officer.
Kevin Condon
Consultant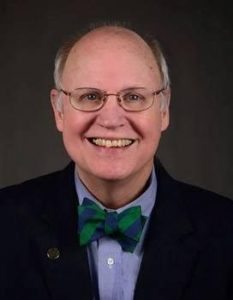 Kevin Condon, earned a PhD in geography. He gained extensive experience in oil and gas exploration services and petroleum land data until the exploration bust in 1984. He moved to Washington, DC where he worked in oil and gas due diligence and investment partnership structuring until he  founded Baltimore-Washington Financial Advisors, Inc. (BWFA) in 1986, selling the mature firm to his partners in 2002. As a financial advisor, he was on the Worth Magazine list of the top advisors in the United States for five years in a row and active in professional organizations in the northeast.
Starting from technical due diligence, he developed his full service financial planning practice through partnership, practice merger, acquisition, and diligent sales and marketing.  In 2002 he sold his practice  and returned to Denver where he developed a first-ever commercial portal for financial advice provision online for a fee.
Active in leadership positions through the years as a CFP Practitioner, NAPFA Member and blogger, he provides a uniquely helpful perspective to new and mature owners to buy, sell or enhance a professional practice. His thirty years of experience and honorably acquired scar tissue can help your firm to think through and meet today's challenges to grow to your next level.