Business Management Consultant – American Business Advisors
Strategic & Management Consulting
American Business Advisors (ABA) is the leading business consulting firm in Denver specializing in Building Cash Cows® and Improving Quality of Life® services for mid-size and small companies, family businesses, and their owners. Established in 1984, we were one of the first Denver consulting firms to offer both management consulting and strategic consulting, and we now offer these services to mid-size and small businesses across America.
Building Cash Cows®
A cash cow is a business generating steady, dependable cash flow, enabling it to:
Fund growth and development
Become a market leader
Provide discretionary cash flow to owners
Determine a predictable business value
Improving Quality of Life®
Helping business leaders live a balanced life with time for:
Family
Vacations
Personal interests
Community and philanthropic involvements
Our founder on building a business to improve quality of life and give back:
American Business Advisors provides proven solutions for the issues you face as you navigate the turbulent waters of company growth while managing people, money, markets, and processes. Our proprietary Developmental Consulting Services™ are designed exclusively to meet the needs of mid-sized companies, small companies, and family businesses. Learn more about our distinctive, proven approach, custom consulting solutions used in our proprietary 14 Dynamics of Building a Cash Cow™.
1984
Year ABA was founded
40+
ABA and its owners supportED Nonprofits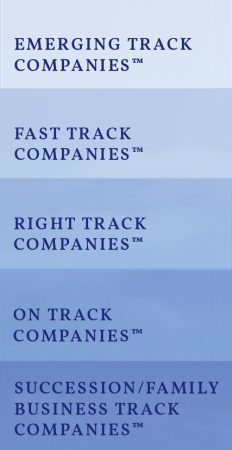 YOUR TRACK
Since 1984, American Business Advisors has worked with mid-size and small companies with sales of $1-100 million. Based on unique sets of milestones and challenges, we have identified six tracks into which most businesses can classify themselves. Whether your company is a family business, mid-size business, or small business, ABA works with other companies like yours.
Find Your Track
What our Clients Say
"We have increased our profits, lowered our stress, and made our employees happier since working with ABA."
- A Colorado bakery
"The most important value you have provided me is developing a team-run business so I am not in bondage to my business."
- A Colorado structural building company
"We have never been at our current level of revenue and profits. ABA has taken a lot of the guesswork out of business planning. It's a good investment."
- A Colorado human capital intelligence & consulting firm
"Because of your guidance, expertise, and networking abilities we have not only flourished, but exceeded all expectations."
- A Colorado automotive company
"Because you have streamlined and clarified our financial and reporting systems, I receive the data I need in a timely manner and can readily identify how we are doing compared to plan."
- A Colorado sportsware company
"As a result of ABA, our management team understands the business plan and we are hitting our goals and objectives"
- A Colorado heating & air conditioning company
"I want to thank ABA for presenting what I believe to be the most powerful tool for building a pro-active management team."
- A Colorado internal logistics company
"I would like to express my appreciation for ABA's assistance in planning our capital requirements and securing the necessary sources of capital."
- A Colorado self-storage company
"Our profits and compensation have increased substantially and are dependable. Before hiring ABA, we were working 60–70 hours per week. "
- A Colorado dental lab
"ABA demonstrated that businesses like yours and mine can benefit from having them be a strategic partner with us"
- A Colorado computer hardware company
"I was very satisfied with ABA's services working with our family business in successfully assisting us in accomplishing our objectives."
- A Colorado racing facility
Business Development Service –  ABA The Leading Small Business Consulting Firm in Denver
Our Purpose
As a Denver small business advisor, ABA provides solutions for the issues faced by mid-size and small businesses as they proceed through turbulent waters while managing people, money, markets, and processes.
Our Mission
Our passion is to help mid-size and small companies grow and produce wealth, and to enable our staff to maximize their potential. It is our desire that the development of our clients' wealth and staff potential will result in more humanitarian acts and honor to God.
From the ABA Journal
Recently, I had the thrill of looking for whales. As a passenger, I just showed up, enjoyed the sightings, and...
read more →
May 19, 2022
Every business owner faces a time dilemma: is the best use of my time in the office, or outwardly focused?...
read more →
May 18, 2022
Communication! Communication? In conversations with business owners recently—and these owners had businesses with 50+ employees—they described communication "challenges" either within...
read more →
May 17, 2022
Receive free business strategy tips via email
BUILD A CASH COW, IMPROVE QUALITY OF LIFE, & GIVE BACK.
Strategically partner with us
American Business Advisors provides solutions for the issues you face as you proceed through turbulent waters while managing people, money, markets, and processes. As a business consulting firm, we provide management solutions as well as strategic solutions. Our systems are time-tested and statistically proven, and we guarantee them. If you're looking not only to take your business to the next level, but also to live a more balanced life and devote more time to the people and causes that matter, we would be honored to strategically partner with you.
Contact Us Today