Over the last three-plus years of my affiliation with the Crankset Group, I have found Chuck Blakeman's a headwater for fresh and powerful ways to liberate business owners. Having also come from the non-profit and Fortune 500 work worlds, I know that employee engagement is a chronic illness. Enjoy Chuck's post on how you can create a company your stakeholders—employees, clients and vendors—will want to work with.
There is a growing wave of companies rejecting the front office practices of the 21st century Industrialist. Here's what a Participation Age company looks like. They come in all sizes and industries, and are showing us the future of business is already here.
Our company, Crankset Group, has grown 409% in the last five years by building a company on the following business practices:
– Culture is King – Culture is the most important asset in our business. It is who we are at our very core and oozes out of our products and services into every relationship we build. As Peter Drucker said, "Culture eats strategy for lunch." Great companies do not "have" a company culture. The leadership lives out their beliefs and life principles in their business, and that IS their culture. If our culture is right, we will attract the right people who want to work in that kind of environment. Culture comes from our written beliefs and principles, on which we run our business.
– Vision and Mission – A Participation Age company has a well-defined vision and mission. Our vision: To Live Well By Doing Good. Our mission: To provide tools for business owners to make more money in less time, get off the treadmill, and get back to the passion that brought them into business in the first place.
– Results-Based Model – We don't have office hours. People are measured by results, not time spent in a chair. Get your work done and go home. Pay increases are based on the same thing.
– Everyone is a Leader – Whoever is most affected by a decision should make that decision whenever possible.
– No Management – None of the people at Crankset Group are stupid or lazy, so there is no need for smart and motivated managers. We're all smart and motivated. Everyone is self-motivated and self-managed.
– No Vacation Time or Sick Days – Again, get your work done, and go on vacation. We're all adults and are all owners of our responsibilities, so we can also own our time. We expect people to get more time off than they would in a typical 21st century Industrialist company.
– No Annual Bonuses – Bonuses are "time-based" rewards for occupying a chair for another year. We do "Ad hoc" rewards to reward performance throughout the year. They add up to a lot more than an a bonus and actually mean something to those being rewarded.
– No Annual Reviews – We review each other and how things are going all the time. It makes no sense to store it up to dump it on somebody once a year. We all know how we're doing throughout the year – no surprises.
– Direct Communications – Without departments, people don't have to go through gatekeepers to talk to someone. People who need to talk, do so, and stuff gets done a lot faster as a result.
– Profit-Sharing – Within 20 months of joining Crankset Group, people begin to receive profit-sharing. They help make the money, they share in the profits, not just a salary (which the owners also get).
The Bottom Line
Ownership is the most powerful motivator we have in business. Stakeholders are treated like owners and expected to act that way. (Note: Because of that, profit-sharing is non-negotiable in a Participation Age company.)
This is a glimpse into our Committed Community business model. If you don't work for a company like this, start looking for one. Companies everywhere, in every industry, are leaving the Industrial Age, entering the Participation Age, and embracing similar models.
What would you love about a company like this? What would you hate about a company like this? Comment!
Toolkit

: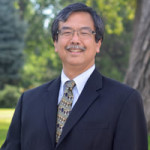 Many of these ideas will put traditional management out of business and introduce chaos. If you intend to be a change agent, where could you begin?
Check out THIS STORY of how Ricardo Semler's Brazilian company Semco has sustained this kind of company for over 20 years.
This post is a summary of a chapter from Chuck's new book, "Why Employees Are ALWAYS a Bad Idea (And Other Business Diseases of the Industrial Age)".   Pre-order your copy HERE.