In This Edition…
Having trouble viewing?  Download PDF version.
Featured Article
Do You Want Your Profits in the Industry Top 25%?
Part I: 12 Reasons Businesses Underperform
Did you know that*:
1)   The SBA defines a small business as an enterprise having fewer than 500 employees
2)   There are almost 7 million small businesses with employees
3)  Over 50% of the working population (120 million individuals) works in a small business
4)   Small businesses have generated over 65% of the net new jobs since 1995
5)   Approximately 543,000 new businesses get started each month (but more employer businesses shut down than start up each month)
6)   7 out of 10 new employer firms survive at least 2 years, half at least 5 years, a third at least 10 years and a quarter stay in business 15 years or more
Did you know that: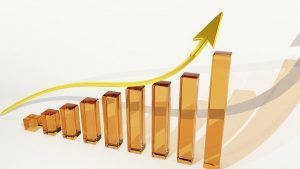 1) 77% of the wealth in the America came from owning a private business.
2) 5.25 million of these 7 million businesses are under performing and missing out on a huge amount of wealth accumulation opportunity.
* Forbes Magazine
12 reasons privately held companies are underperforming
As we reported last month, if your business is not in the top 25% of your industry then your business is underperforming and missing an opportunity to accumulate significant wealth for improving your quality of life, your family life, retirement, and the ability to give back. Following are twelve reasons these companies are underperforming:
1)    Small business owners spend 99% of their time working on how well they run the day-to-day operations and 1% of their time on planning the business. Whereas 50% of the profit comes from how well you run the business every day and 50% comes from how you engineer business strategies (see last month's issue). In the same way you can engineer components of building materials to get different buildings, business principles and strategies can be engineered to get different outcomes.
2)    Leading a business when it is growing from 10 to 100 employees is extremely difficult and the operating environment is very turbulent during this time. As you grow from 10 to 50 employees it becomes greater and 5 times more difficult to manage people, money, and capital.
3)    Between 50 and 100 employees the company becomes an organism and requires an understanding of how to manage an organism not just how to manage individuals.
4)    The owner may not be a good money manager. If a person can't manage their personal finances well they won't manage the business finances well. There are only two principles of finance that work: 1. Make more than you spend or 2. Spend less then you make.
5)    When the business gets past about $1 million in revenue, the money can no longer be managed like personal money. Managing a business requires an understanding of finance and how to manage more complex assets such as accounts receivable, inventory, work-in-process, and property and equipment.
6)    Between $1 and $10 million in revenue, components of the business have to be reengineered about every $2 million. There are 14 major components that drive the success of a business that are dynamic (continuously changing). Priorities have to be set to focus on the appropriate dynamics at the right time.
7)    Business owners do not get appropriate advice on what to do with the profits at the end of the year. This is what we call surplus management and how you manage surplus has everything to do with how you increase profits and accumulate wealth.
8)    There is no clear direction, business plan, and action plan to accomplish the owner's goals and objectives.
9)  Between $10 and $100 million in revenue or 100 to 500 employees formal competitive positioning and strategic planning is critical to make your company more powerful in your industry, outwit the competition, and withstand economic and industry changes.
"If your business's profit is not in the top 25% of your industry, by definition it is underperforming,
and you are missing a huge opportunity to accumulate personal wealth"
10) Operating and communication systems are not adequate to take them to the next level.
11) Financial and management reports are not adequate to take them to the next level.
12) The company does not know how to hire or afford the right people to get to the next level.
Millions of business owners believe they are doing a good job running the business and they don't recognize the business is underperforming. They don't believe it is possible for them to get into the top 25 and/or they believe they can't afford to address challenges to get there.
In Part II, I will address How to Move Into the Top 25% of your industry. On Page 4 is a chart demonstrating it can be done.
ABA Newsbreak
On March 1 American Business Advisors will be entering its 33rd year in business! Thank you to our current and past clients and the many professionals, friends and acquaintances that have contributed to our success. WE APPRECIATE YOUR TRUST IN US AND ARE VERY GRATEFUL!!!
Sincerely,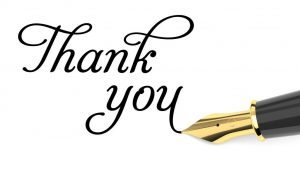 Robert C. Benson, President
Jon K. Y. Hokama, Senior Vice President
Dennis R. Guse, Senior Vice President
AMERICAN BUSINESS ADVISORS, INC.
www.ABAdvisors.com
"Millions of business owners believe they are doing a good job running
the business and they don't recognize the business is underperforming."
Success Story
ABA 2015 Profit Improvement Engagements Chart
Note: Only clients listed where profit improvement was the focus
Client
Industry
Annual
Owners'
Comp &
Pre-Tax
Profit b/f ABA
Annual
Owners'
Comp &
Pre-Tax
Profit 2015*
INCREASE*
A
Manufacturer
-$73,337
$1,515,526
$1,588,863
B
Service
$303,369
$1,269,006
$965,637
C
Retail
$139,246
$168,707
$29,461
D
Manufacturer
-$745
$872,713
$873,458
E
Retail
$397,520
$613,444
$215,924
F
Subcontractor
-$22,453
$263,185
$285,638
G
Wholesale
$145,315
$310,051
$164,736
H
Manufacturer
$310,250
$746,689
$436,439
I
Manufacturer < $ 1 Million
$149,274
$200,846
$51,572
TOTAL
$1,348,439
$5,960,167
$4,611,728
*After paying ABA fees
Click here to see other client success stories on our website.
The Strategic Edge newsletter is published monthly by American Business Advisors to provide business and financial planning information and ideas. All material is presented to provide general and broad information only. The information found in this publication does not constitute business, tax, financial, or legal advice and should not be acted upon without seeking the counsel of a professional advisor. Comments and questions can be directed to Robert C. Benson at bob@aba.epicdevsite.info.
This email is never sent unsolicited and American Business Advisors keeps all our subscribers' information strictly confidential. You have received this special offer by voluntarily providing your email information to us personally or at our web site.
We respect your right to privacy. If you have any questions about our Privacy Policy or this email, feel free to call us directly at 303-335-4218. Subscribers' personal information will not be shared, sold or rented.
American Business Advisors, Inc.
www.ABAdvisors.com
6635 South Dayton Street, Suite 210   Greenwood Village, CO 80111
Phone 303-335-4218   Toll Free 844-902-3600   Fax 303-220-1937
© 2016 American Business Advisors, Inc. – All Rights Reserved.