In This Edition…
Featured Article
Do You Want Your Profits in the Industry Top 25%?
Part II: How to Become a Top 25% Performing Business

Perhaps you have been in business 3, 5, 10, 20, 30 or more years – a significant accomplishment and we congratulate you!  It might surprise you to know that millions of business owners/leaders (50% of them) rightly believe they are doing a good job running the business, but don't recognize the business is underperforming. In many cases they do not believe it is possible to perform significantly better to get into the top 25%, and/or they believe they cannot afford to address challenges.
Did you know that, on the average, companies in the top 25% of their industry make over 100%  more profit than the middle 50% in their industry.
| Industry | Profit Mid 50% | Profit Top 25% | Difference |
| --- | --- | --- | --- |
| Manufacturer | 5.3% | 9.8% | 4.5% |
| Service | 2.9% | 8.3% | 5.4% |
| Subcontractor | 3.6% | 7.7% | 4.1% |
| Retail | 3.2% | 7.2% | 4.0% |
| General Contractor | 2.8% | 6.3% | 3.5% |
| Wholesale | 4.3% | 11.2% | 6.9% |

On average, businesses in the top 25% make 4.7% of sales/revenue more.  For example, a company with $5 million in sales/revenue would make $235,000 more annual profit.  Using a common valuation multiplier, this would increase the potential value of the company by $1,175,000.  For a $10 million company those numbers are times 2, $15 million, times 3, and so on.  Is this a realistic expectation?  Yes, over our 32 year history we have experienced it to be true in all industries for the companies who ask us to assist them in profit improvement.
Why are 75% of businesses underperforming and how can you become a top 25% performing business?  Please read Part I of this article published last week to discover why.  Following are some insights on how to become a top 25% company.
Some Steps to Get into the Top 25%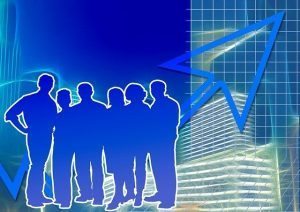 1)    Spend more time working on your business. The Business of Being in Business™ is a different science than that of making your product or delivering your service. Making, selling, and delivering the product or service are only a few functions of building a business.  It is critical to spend more time analyzing the business needs and planning the business direction, strategies and activities, including the financial needs and the results of business activity.
2)    Develop a formal strategic business plan.  As we discussed in the November 2015 and January 2016 issues of The Strategic Edge Newsletter, strategic planning is not something that can be successfully accomplished in a "weekend retreat." Strategies and business principles, like components of a building are engineered to build different buildings, can be engineered to get different results (in this case, more profits).
3)    Analyze the pricing, cost, margin and profit structure of your business.  Often the pricing, cost, margin, and profit structure of the business has the business on a mission impossible. Make sure yours is enabling the company to be in the top 25%.
4)    Make sure you have the right people, in the right positions, in your company.  The book "Good to Great" advises companies to get the right people on the bus and the wrong people off the bus. Have a personal assessment of the personality and talents of your key and/family personnel performed to determine how to best utilize them in the company. Develop the management team so it can take on more responsibility.
5)     "Know your limitations."  A very successful retired business owner and friend of mine once told me, "Everyone needs to know their limitations." In some cases getting the right people in the company includes using outsourced business professionals, until you can afford full-time employees who have high priced specialty talents such as business planning, finance, sales training, management development, organizational design, and systems optimization.
6)    Improve your operating systems and reporting. Reengineer your systems to make them more efficient, create clear communication channels, and produce the weekly and monthly financial and management reports necessary to understand and run the business more effectively and to facilitate good business decision-making.
7)    Develop an annual business plan. Prepare an annual business plan which includes:
>  A sales and marketing plan to help you grow to the next level.
>  A financial projection of your profits, cash-flow, and capital requirements.
>  An annual action plan of how you are going to accomplish the business objectives.
ABA Newsbreak
ABA Sales Training Program Named in the Top 20
The evaluation was based on the following criteria:
Impact on the sales training industry
Innovation in sales training content
Company size and growth potential
Breadth of service offering
Sales performance improvement of clients
Geographic reach
"Millions of business owners rightly believe they are doing a good job running the business
but don't recognize the business is underperforming."


Success Story
Preparing Your Business For Sale
Situation:
Ennovate Corporation, an energy service / engineering firm, was struggling to earn sufficient revenues each year to maintain payroll and a stable environment for its staff and it clients.  American Business Advisors helped Jeff Schuster, President/Founder, recognize he needed to develop a more concerted plan to grow the business, establish consistency, increase profits and build the management structure required to advance the company to the next level.
Solution: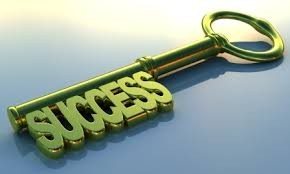 Jeff Schuster, President/Founder, hired American Business Advisors to assist in accomplishing the following objectives:
Increasing revenue.
Increasing profit.
Building an internal infrastructure.
Maintain strong cash flow to accomplish growth plans.
Develop the management and sales teams.
Services:
We performed a series of services to accomplish Ennovate's objectives as follows:
Performed a strategic situational analysis and coaching.
Created a Competitive Positioning Statement™ and coaching to make the company more powerful in the industry.
Created a Strategic Marketing/Sales Plan™ and implemented services to increase revenue.
Provided Strategic Financial Plan™ analysis and coaching to increase profits and cash-flow.
Provided business and financial coaching as the plans were implemented.
Aided in staffing successful sales resources.
Trained the owner to become a more effective sales manager.
Developed an organizational design to grow.
Provided Management Effectiveness Development™ of the management team.
Results Testimony of President/Founder/Owner:
"When American Business Advisors (ABA) first evaluated our business, it was apparent that I had not taken my emerging business very seriously.  After ABA injected some formal training, coaching and tools into our business, we grew to one of the most dominant ESCO's (Energy Service Companies) in the Colorado market. We grew profitably as a result of ABA's sound advice and consultation.  After several years of ABA consulting, my company recorded annual profits which eventually resulted in the successful sale of my business. If you are looking for help growing your business and increasing profits, I recommend using ABA's expertise."
– Jeff Schuster, past Presiden/Founder of Ennovate Corporation (now Ameresco, Inc.)

Click here to see other client success stories on our website.

"If your business's profit is not in the  top 25% of your industry,
by definition it is underperforming, and you are missing a huge opportunity
to accumulate personal wealth"
The Strategic Edge newsletter is published monthly by American Business Advisors to provide business and financial planning information and ideas. All material is presented to provide general and broad information only. The information found in this publication does not constitute business, tax, financial, or legal advice and should not be acted upon without seeking the counsel of a professional advisor.  Comments and questions can be directed to Dennis Guse at DGuse@aba.epicdevsite.info.
This email is never sent unsolicited and American Business Advisors keeps all our subscribers' information strictly confidential.  You have received this special offer by voluntarily providing your email information to us personally or at our web site.
We respect your right to privacy.  If you have any questions about our Privacy Policy or this email, feel free to call us directly at 303-335-4218.  Subscribers' personal information will not be shared, sold or rented.
American Business Advisors, Inc. www.ABAdvisors.com
6635 South Dayton Street, Suite 210   Greenwood Village, CO 80111
Phone 303-335-4218   Toll Free 844-902-3600   Fax 303-220-1937
© 2016 American Business Advisors, Inc. – All Rights Reserved.