New Belgium Brewery (NBB) discovered in 2006 that its customers didn't recognize that NBB was the brewery that created not only Fat Tire Amber Ale but also a number of other popular brews. Consequently, NBB changed its logo to reflect its product. Like many Fat Tire aficionados, I was surprised to learn this! (For a brief history of this local Colorado company, watch this.)
Their current logo: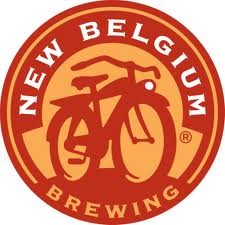 As I see it, NBB moved through the liminal dimension of being a brand known only by its most famous brew to the clarity of an expanded NBB identity. Let's take a similar journey as you consider your own brand.  In Part 2  we examined the challenge of being typecast into the narrow role of being a "Fat Tire producer" as was New Belgium Brewery.
As we examine this doorway of clarity, I'd like to suggest that there are at least five stages to becoming utterly referable for your clients—to being on the right side of the doorway of brand clarity. I use the acronym FOCUS to summarize the path through this doorway.
Let's see if we have FOCUS:
Focused: Are you clear on the scope of your offerings? Are your clients' perceptions accurate? Do your clients know whom you're looking for or do you try to serve everyone who can fog a mirror with every financial product available?
Open: Are you open for business? Do you have "margin" (see below) or do you seem too busy to your clients? Do your clients  know you're looking for new clients? Or do they feel you don't have the bandwidth to serve them well?
SIDEBAR:

Margin

   In his excellent book, Margin: Restoring Emotional, Physical, Financial, and Time Reserves to Overloaded Lives, Richard Swenson, M.D. defines margin:

   Margin is the space between our load and our limits. It is the amount allowed beyond that which is needed. It is something held in reserve for contingencies or unanticipated situations. Margin is the gap between rest and exhaustion, the space between breathing freely and suffocating.

   Margin is the opposite of overload.…

If we were equipped with a flashing light to indicate "100 percent full," we could better gauge our capacities. But we don't have such an indicator light, and we don't know when we have overextended until we feel the pain. As a result, many people commit to a 120 percent life and wonder why the burden feels so heavy. It is rare to see a life prescheduled to only 80 percent, leaving a margin for responding to the unexpected that God sends our way.
Communicative: Do you periodically ask your clients how things are working for them? Do you make conscious steps to improve their experience with you? Being blind-sided by a suddenly departing client  may be the sharpest indication that you need to gain clarity!
Unique: Do you have a hedgehog and does every client know what it is? (See Part 2).
Self-aware: Do you have outside eyes to help you with both your blind spots and your "hidden" gifts to your clients? Have you ever clients to describe to you the benefit they gain from your services?
Toolkit:
This questionnaire will help summarize what I've said about creating the illusive "silver bullet" of gaining referrals. Taking this brief questionnaire is the first step in becoming an advisor who is easy to refer. On a scale of 1 (low) to 5 (high), evaluate your practice on the following:
My best clients know the full scope of services I offer.
My best clients know that I want clients like them and that I have the time and energy to serve their friends and family members.
I provide, monitor and act upon the two-way open communication of both my own and client expectations.
 My best clients know that I want to be their _________ (example: "personal CFO").
Because I've asked, I know what my clients would say when asked, "What are you buying that I don't know I'm selling?"
Score:
5-14   Don't despair. What one area is the best place to start, to create the most positive impact to your practice?
15-22   You're on the way. What one area can you focus on for the next quarter to become "best in your world?"
23+      Congratulations! You have a world-class practice. Keep doing what makes you easy to refer!