Co-authored by Jon Hokama & Kevin Condon
Some of you may wonder, "I'm a CFP/wealth manager who's thinking of acquiring (or selling) my practice. How, exactly, can Jon Hokama and Associates (JHA) help me?" Here's a knowingly shameless plug to elucidate…
You need JHA
b

efore you call your business broker or attorney.

When you think you're ready to take action, your first thought is to call a business broker or attorney. Business brokers and attorneys are focused on helping you to achieve a successful transaction. At JHA, we happily coordinate our services together with your broker or attorney of choice. We focus on protecting your fiduciary responsibility to your clients whether you are a seller or a buyer. Our goal is to help your firm provide even better service to your clients. Our service thus aligns with your core business and avoids potential double billing and tricky conflict of interest situations concerning double agency.
You need JHA when you don't know what you don't know.
Buying and selling financial planning practices or acquiring additional firms to enlarge your firm are fraught with potential licensing problems. These transactions may amount to a purchase or sale transaction and be subject to FINRA or other regulatory rules and regulations. JHA helps you navigate these murky waters.
You need JHA when you are unclear what makes your firm unique.
Most RIAs have a blind spot when it comes to knowing accurately what makes their firm unique. Without this self-knowledge, it's too easy to look for a potential acquisition that would not be a good fit.
It isn't easy for larger firms to pull this off.
In a recent issue of Financial Planning, Charles Pikert outlined the culture clash of a $3.7B "swashbuckling, entrepreneurial wealth management firm (Banyan Partners) into a staid, buttoned-down private banking culture (Boston Private Bank & Trust)."
You need JHA when you're not sure where to take your firm.
Do you want to grow organically?
Do you have a proven system for doing so consistently over time?
Do you want to grow by merger or acquisition?
An objective third party can more accurately help you assess what's in your best interest. We help you think through your proposed transition, find people and firms you may wish to explore a transaction with, and consult with you as the process happens to ensure the outcome is to your satisfaction.
You need JHA when you're not an expert at navigating transitions.
You are expert in helping clients discern everything from their risk tolerance comprehension to understanding the holistic landscape of investment, insurance, tax-planning, and estate-planning needs.
How much time and energy will it take for you to grow by acquisition? As one client told us, "I've been planning to grow by acquisition for 17 years and haven't had time to do that yet."
Jon Hokama & Associates provides you with outsourced experience, knowledge and time so that your practice and your present responsibilities and obligations are not given short shrift as you transition.
Our Offer:
Take this test: Looking back, would you hire YOURSELF to manage future growth and acquisitions given your success over the last 24 months? Or, did you spend too much time putting out fires and working with existing clients instead of growing as fast as you wanted to? Are you ready to up your game and give growth a higher priority for the next 24 months? If so, we should talk.
Toolkit: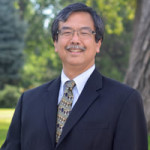 Schedule a 20 minute complimentary phone call to learn how we can help. Click the blue button below to schedule your call today:
Schedule a Complimentary Consultation with Calendly
Source: http://www.financial-planning.com/news/ria/culture-clash-post-merger-ria-and-private-bank-struggle-to-integrate-2693475-1.html?zkPrintable=1&nopagination=1